Well, when it comes to appliances there is no guarantee. However, all isn't lost either. Your homeowners insurance could help cover home appliances in particular situations. Insurance policies can have varied terms, so you should be certain you comprehend exactly what your policy covers in order to protect yourself to the best of your ability.
Normally, homeowners insurance covers appliances damaged or lost because of a covered incident, like a lightning strike or a fire. Although you should be aware that they do not cover the cost to replace or repair an appliance that has bitten the dust due to the usual wear and tear. What that means, in case you are in any doubt, is that your homeowners policy won't cover the cost of replacing your dishwasher if the one you own simply stops working due to age or neglect. But, if your dishwasher, refrigerator, etc. is destroyed by a fire, then your homeowners policy will be the deciding factor in whether and to what degree that damage is covered, which is why it is essential that you have a complete comprehension of your homeowners insurance policy.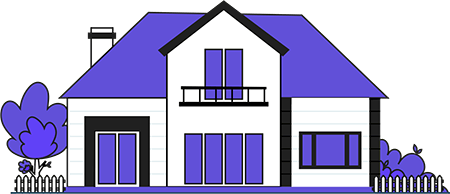 Compare Home Insurance Quotes
Save on your homeowners insurance premium by comparing offers from the best providers in your neighborhood.
Covered Peril
Homeowners insurance policies normally compensate you for damage caused by certain risks, or covered perils, and these include:
Fire
Windstorm
Hail
Lightning
Theft
Smoke
Sudden and accidental water discharge from household appliances or systems
If your appliances were destroyed or damaged as a result of one of these covered occurrences, your homeowners insurance would probably foot the bill for a replacement or repair of them.
You see, there are various kinds of home coverage in your homeowners insurance policy, and your appliances come under several of these categories. Appliances that merely plug into electrical outlets and are not built-in or permanently attached in some way, like toasters or blenders, will probably be covered by your personal property coverage. It's different with larger items that are built-in, for instance, a hot water heater or central air-conditioning compressor, as these are apt to be included as part of your dwelling protection. To further explain, if you have a built-in or permanently attached appliance and it is part of a detached garage and winds up being damaged in a covered peril event, it would be apt to fall under your coverage of other structures.
Protecting Your Appliances
It is important for every homeowner to ensure that your home air-conditioning and heating systems, plumbing, and water connections that go to appliances are in top functioning condition in order to keep water damage from occurring inside of your home. Do a yearly inspection of your home plumbing to find indications of corrosion or leaking and examine your appliances for indications of either ordinary wear and tear or actual damage. It also wouldn't hurt to have a licensed professional inspect and service your air-conditioning system, because they can detect problems that you are not trained to spot.
You should always carry out proper maintenance on your home to not only prevent potential loss or damage from occurring but to keep your homeowners insurance company satisfied that you have performed proper upkeep should something go wrong. If they feel that an issue is your fault due to improper maintenance, then you will be held financially responsible.
The thing about homeowners insurance is that while your insurance agency is happy to provide you with protection for legitimate instances where something happened that was entirely not your fault, they are very strict about homeowner neglect. If you allow your appliances to deteriorate because you simply cannot be bothered to properly care for them, then you will find that your homeowners insurance cannot be bothered to reimburse you for their damage or loss. It's that simple. Remember, your insurance company is a business, and although they care about you, they also care about the bottom line.
You can be certain that your homeowners insurance will cover any loss or damage to appliances as a result of one of the covered perils they list in your policy. However, if the problem is due to old age or poor upkeep on your part, then you are on your own. That's how it works. Also, keep in mind that the coverage varies according to the type of appliance, whether or not it is built-in, as well as the circumstances of its demise.