Attic insulation is extremely important for maintaining the temperature of your home, so when it becomes damaged or needs replacing, it's imperative to do so as soon as possible. Your homeowners insurance will replace it, but only under certain conditions. Your insurance policy is unlikely to have any specific statements regarding attic insulation, meaning that coverage will be dependent solely on the reason the attic needs to be replaced. Your policy will clearly state which scenarios will be covered, however, the exceptions can get complicated.
Common Causes of Attic Insulation Problems Are Unlikely To Be Covered
The reality is that in most cases attic insulation needs repair or replacement because of a lack of maintenance, rather than as the result of an immediate problem. Since homeowners insurance is about protecting you and your property from sudden and expensive damage, the common problems that ruin attic insulation are typically not covered by an insurance policy, as they either happen over a long period of time or can be prevented. For example, if your insulation deteriorates due to wear and tear, such as when navigating through your attic, or in the course of storing items on or around the insulation, then replacing it will almost certainly not be covered by your policy.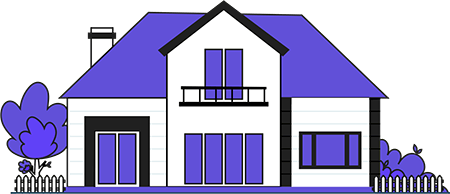 Compare Home Insurance Quotes
Save on your homeowners insurance premium by comparing offers from the best providers in your neighborhood.
Slowly increasing water damage is another common cause of the destruction of insulation, and will likely make it uncoverable, since the damage could have been prevented through regular monitoring. Similarly, damage from a mold will likely remain uncovered, since the insulation should be inspected regularly, and the mold identified and dealt with before it can spread. Insect and rodent infestations are another common cause of insulation damage and are typically explicitly uncovered by your policy.
Your Insurance Policy Will Indicate Covered and Uncovered Events
A peril is any event that can cause damage to your property. Things such as windstorms, earthquakes, vandalism, and fires are all examples of damaging events. Your insurance policy will separate things into two categories: covered and uncovered perils. With a modern policy, all perils will be considered covered, except those named explicitly in a list. Typically, uncovered perils include things like earth movements (think earthquakes, sinkholes, erosion, and the like), floods, infestations and wear and tear. It should be noted that different policies will have different coverage, so you should always check your policy to figure out what is and isn't covered.
While Common Attic Insulation Problems Likely Won't be Covered, Commonly Covered Perils Can Cause Attic Insulation Problems
Your insurance exists to help protect you from events that, while they may be rare, occur nonetheless. In situations such as these, if your attic insulation becomes damaged, your insurance will likely cover the cost of repairing or replacing the insulation. The degree of coverage will depend on many factors – including limits outlined in your policy and the degree of existing damage prior to the damaging event, among others.
Sudden roof leaks are typically covered by homeowners insurance, so if your insulation becomes damaged due to a roof leak that occurs after a particularly heavy storm, then your insurance is likely to also cover the cost of replacing the insulation, so long as the leak is discovered soon. Damage as a result of fire, or as a result of smoke, is also an event that is usually covered by your insurance. Another possible scenario is if a tree is made to fall over due to a windstorm and crashes into your house, damaging your attic and, by extension, the insulation, then this is also likely to be covered by your home insurance. All of these events, while rare, are very likely to cause insulation damage if they do occur.
Your Best Bet is to Act To Prevent Attic Insulation Issues Before They Occur
Since the most common issues are not covered, your best bet to save money is to prevent these problems before they can even occur. The first, and perhaps most obvious, is to try and limit any movement in the attic since physically disturbing the insulation will degrade it. You will also want to regularly inspect your attic for mold and infestations, especially after particularly heavy storms, to ensure there are no leaks in your roof. Finally, you'll want to have your central heating system regularly inspected to make sure that it won't leak into the surrounding insulation.