Under certain conditions, your homeowners insurance company will provide coverage for boat rental. However, this coverage is quite limited.
While renting a boat is usually viewed as a great summer pastime, you need to know what liability coverage you have through your homeowners insurance in instances of loss due to accident, etc.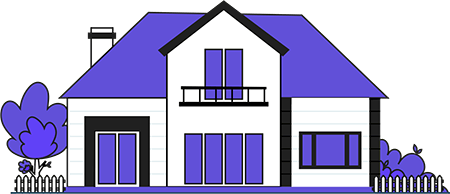 Compare Home Insurance Quotes
Save on your homeowners insurance premium by comparing offers from the best providers in your neighborhood.
It's an unfortunate fact of life, but losses due to accidents on rented watercraft do happen, and under certain circumstances, your homeowners insurance will cover some watercraft. But, since homeowners insurance is created to cover personal liability related to your home, there are various limitations to how much and the type of watercraft liability coverage you can get.
Usually, these limitations are based on the length of the boat, or the amount of horsepower it has.
How Coverage Works
Naturally, coverage will vary from one company to another, whether a boat is rented or owned, under the average homeowners policy the maximum horsepower you are permitted to have is normally between 25 to 50 horsepower.
When it comes to sailboats, the deciding factor is how long the vessel is. The standard length permitted is normally 26 feet, but it's possible for that to vary according to which insurance company you are dealing with.
While every homeowners insurance agency deals with this type of coverage differently, they do usually give you some type of protection, and it is ordinarily a great deal more than what the owner would have to pay on a regular basis for insuring it directly.
Topic Not Usually Discussed
The fact of the matter is that the coverage limitations for watercraft rental under the average homeowners policy is usually a topic that is not discussed between insurance agents and their clients.
Here the use of checklists is highly recommended. Using checklists for their new customers and during renewal periods for their previously existing clients is a great way for insurance agents to discuss the issue.
Thoroughly Read the Policy
There is yet another foggy area when it comes to rented or borrowed watercraft, and that is the boat club. Simply put, these are organizations whose members pay a flat fee to obtain permission to use watercraft that is owned by the club. These clubs frequently advertise that insurance comes with membership, but it can be confusing as to what exactly that insurance covers.
They can have a hidden clause in the membership agreement that states that members are liable for damage to the boat resulting from negligence.
Once again you come down to the fact that although your homeowners insurance will probably provide coverage for boat rental, you need to read the fine print to determine exactly what you will be held responsible for and what they will cover. The same is true if you are a member of a boat club. You basically can never just settle for being told that you are covered for boat rental by your insurance company. You have to know precisely what that coverage is because insurance agents are sometimes not completely forthcoming about matters of coverage.
Benefits of Renting
If you are considering purchasing a boat, renting is an excellent way to try out the experience without having to take the full financial risk of buying a boat before you are completely sure that's what you want to do.
It's also a good way of honing up on your skills so that if you do decide to purchase a boat at some point, you will be ready to start out and won't be feeling rusty or out of practice.
When you are renting, you will be required to sign a rental contract that covers the terms of boat rental, plus what damages you'll be held responsible for. It is a smart move to talk to your homeowners insurance agent to find out if you presently have coverage under your policy that extends to the rental of watercraft. Accidents do happen, and it is better to be safe than sorry. It is also better to be aware of exactly what type of coverage you have before you head out on your rented boat.
So if you have homeowners insurance, the odds are that you probably didn't think about coverage for boat rental when you purchased your plan. If you decide to rent a boat for some summer fun in the sun, you should get in touch with your homeowners insurance agent and determine what coverage you do have for boat rental before you go ahead and do the actual renting. The odds are that you will have some type of coverage, but you need to know exactly what that coverage is.