You walk into the kitchen to make your usual morning pot of coffee. You turn your sink on, but you notice that the water pressure seems weak, or that the color of the water is off. You manage to trace the problem back to your basement, where you find a burst pipe, and judging by how soaked everything is, you figure it must have happened a while ago. Will your homeowners insurance cover the water damage from burst pipes?
Unfortunately, the answer isn't very cut-and-dried. There are lots of variables that can impact how much damage, if any amount at all, your insurance will cover. Thankfully, most policies will cover at least some damage from specific instances of burst pipes. The key rule to remember is that the more avoidable the problem was, the less likely it will be covered.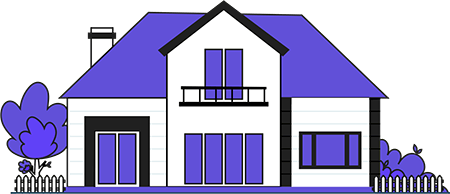 Compare Home Insurance Quotes
Save on your homeowners insurance premium by comparing offers from the best providers in your neighborhood.
Coverage Largely Depends on How Preventable the Damage Was
The biggest factor to your insurance is whether or not you could have prevented the problem. Generally, if the pipe burst suddenly because of a peril covered by your policy, your insurance will go on to cover the damage. For example, if there was a major windstorm that managed to break a pipe, or if your plumbing was damaged during a theft or due to deliberate vandalism, or if there was a fault in the manufacturing of the pipe, then it will likely be covered. Damage will also likely be covered if a machine unexpectedly breaks (such as a washing machine or dishwasher exploding), and causes damage to your plumbing. The main idea here is that you have no way of preparing for these events, and so you are not responsible for the damage they may cause.
On the other hand, things that could have been prevented are far less likely to be covered by your insurance. Since plumbing is expected to be maintained by the homeowner, if a pipe bursts or leaks due to improper assembly, or because the plumbing hasn't been maintained, then your insurance will likely not cover water damage. Causes that an insurance company considers preventable include things like negligence (ignoring a leaking pipe, or failing to replace a pipe past its lifetime), bursts resulting from lines being clogged, or from frozen pipes (where care wasn't made to keep the pipes warm), or damage from growing roots from a tree. In these instances, your insurance will likely not cover the costs of the damage.
Different Insurance Plans Will Cover Different Things
The two most common insurance policies are the HO-3 policy, and the HO-5 policy. Both policies will likely cover unnamed perils, however, the extent of coverage will change depending on the policy. HO-3 policies, for example, will cover the cost of repairing water damage to the actual structure or interior of the house, if the insurance accepts the claim. This might include things like replacing flooring or walls. However, they oftentimes will not cover the loss of personal property from water damage in particular. With an HO-5 policy, you can expect to have structural and interior damage covered, as well as personal property damaged by a burst pipe. However, neither plan is likely to cover the cost of replacing the damaged plumbing itself, although you may be able to get loss of use coverage to compensate for the cost of living outside of your home, which may offset the cost of the plumbing.
To Increase the Chance of a Claim Being Accepted, Your Best Bet Is to Be Proactive
Make sure you maintain your plumbing, and that you keep records on the lifetime of your pipes. Make sure that you hire a trustworthy plumber, to ensure that the plumbing is put together correctly. Documentation is key, including maintaining invoices, and even pictures of the plumbing. If you live in an area that is prone to freezing pipes, make sure that your house stays heated, and that the heat is well-distributed, especially around plumbing. You will also want to make sure that you keep your drains cleaned and anticipate possible damage from things like trees.
If, however, your pipe is burst, you will want to move valuable items as far away from the leak as possible and to patch the leak up the best you can, as fast as you can. The less damage there is, the better. You'll want to document the damage, including when you found out about the leak, and how fast you were able to stop it. If the damage is extensive, and you're sure that major renovations are going to be needed, then you might want to research ahead of time into contractors that your insurance prefers so that you can get them to assess the damage as soon as possible.
The Bottom Line
Whether or not your insurance will cover your burst pipes largely boils down to how proactive you are in the upkeep of your plumbing, and whether the water damage resulted from negligence. The best way to ensure your claim is accepted is to make sure you maintain your plumbing and to document your maintenance. The details change from policy to policy, so when in doubt, talk with your home insurance and discuss what is or isn't covered by your policy. Knowledge is key!