In many instances, the question of what your homeowners insurance will or won't cover can be unclear and full of caveats. Car-related problems are one of the few exceptions to this: your homeowner's insurance will not cover the cost of car vandalism. Your homeowners insurance will cover most forms of vandalism to the actual home itself, even including property in the car, but the insurance won't touch the car itself.
Cars Often Have Their Own Insurance That Can Cover Vandalism
One of the main reasons insurance will not cover car vandalism is because cars tend to have their own separate insurance policies, which can themselves offer protection and coverage for vandalism, which would render the homeowner insurance redundant at best (or open up insurers to fraud at worst). Vandalism coverage for your car is often part of a comprehensive car insurance policy, and covers only components that are permanent, pre-market fixtures to your car. This means that it won't cover items that get stolen from your car, even if it happens while your car is being vandalized.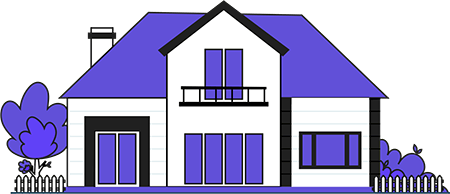 Compare Home Insurance Quotes
Save on your homeowners insurance premium by comparing offers from the best providers in your neighborhood.
Homeowners Insurance, on the Other Hand, Will Cover Stolen or Destroyed Items from a Vandalized Car
Your homeowners insurance policy contains something known as personal property insurance, which will pay money to help cover costs associated with the destruction or theft of your possessions. Your insurance will typically extend this to items inside of your car, meaning that even if your car does get vandalized, any items in the car that are stolen or damaged can still be covered by your insurance. The amount of coverage depends on the specific type of policy that you have, however, most types of homeowners insurance explicitly cover vandalism.
Be wary that different categories of items might be covered differently. For instance, your insurance policy may consider jewelry to be a separate item from something like bicycles or electronics, and may therefore have different deductibles as a result. You should check your specific insurance policy, or contact your insurer, to figure out what exactly will or won't be covered by your insurance, and to what degree things will be covered.
Homeowners Insurance Is Largely Meant to Cover Your Home and Your Possessions
While you can buy extension policies that can cover different scenarios (such as being liable for injuries that a guest acquires on your property), the main idea of your insurance is to make sure that your home and your property are protected against events that you, the homeowner, cannot control. Alongside having its own insurance, a car is likely to sustain damage when it is off your property, which removes it out of the conceptual scope of what your insurance is trying to provide for you.
Despite All This, Events Related to the Car Can Still Be Covered by Your Homeowners Insurance
Even though they may not cover repairs to a vandalized car, they can still cover repairs surrounding the situation of your car. For instance, if somebody vandalizes your car, and in the process also vandalizes your home, then your homeowners insurance will cover the cost of the vandalism sustained by your house, even if they won't cover the cost of repairing the car. This holds true for other events as well: if a tree falls into your garage during a particularly rough storm, and destroys your garage and damages your car, the homeowners insurance will still cover the cost of repairing the garage, even if it won't cover the cost of repairing the car.
Vehicles that a homeowners insurance can cover, however, include things like riding lawnmowers or tractors. Often times, your policy will have limitations on the horsepower of the vehicle, and if the vehicle meets the criteria, it can often be counted as personal belongings and be subject to coverage.
Your Best Bet Is to Make Sure You Have an Extended Car Insurance Policy
If you are worried about vandalism, and you want to make sure your car is protected, it's best to take a look at your car insurance and see what your policy covers. While vandalism isn't typically covered by default, most insurances will offer additional extended policies that can protect against things like vandalism.