Although we all hope it won't happen, in the event a disaster covered by your home insurance demolishes your house, the expense involved in meeting the terms of new building codes can knock you off your feet.
The fact of the matter is that normally the standard home insurance policies don't cover the cost of updating the house to meet the standards of current codes if it didn't meet the most recent regulations  prior to the current incident. However, by adding building code coverage to your insurance policy, you will then be protected.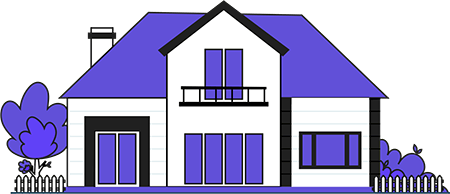 Compare Home Insurance Quotes
Save on your homeowners insurance premium by comparing offers from the best providers in your neighborhood.
Superstorm Sandy in 2012
It was this unfortunate situation that a great many East Coast homeowners found themselves caught up in after 2012's Superstorm Sandy. The storm's destruction left hundreds of residents in Connecticut who were living in flood zones carrying high-risk factors forced to elevate their homes and or rebuild them entirely. All of the houses that required rebuilding had to meet new sea-level elevation rules and all other building code changes too.
There is a government agency you can turn to and get some assistance as well. The Federal Emergency Management Agency will give homeowners with flood insurance $30,000 of what is termed "Increased Cost of Compliance" coverage so that they are not stuck paying for the elevation themselves. But elevation is a costly process, and frequently this is nowhere near enough so that the entire cost would be covered. And there you are as a homeowner left holding the bag again.
Building Code and Home Insurance: Essential Things to Know
1. Building code coverage is not part of your homeowners insurance, but you can include it in your policy. There are no rules that can force insurance agencies to provide this coverage for you unless you pay extra for it.
2. Building code coverage is major protection in case of a sudden disaster. It will cover the entire cost of bringing your house up to date with current codes. It cannot be stressed enough just how important having this insurance is. Your entire future can depend on it, and that's no exaggeration.
3. Including building code coverage in your homeowners insurance policy will come at an extra cost.
4. Certain home insurance providers will either have a small amount of building upgrade coverage included in the policy — and the keyword here is small — while others give you no coverage at all. But you don't have to foot the bill for building coverage alone. You can purchase what is called "law and ordinance insurance" in addition to your homeowners insurance policy.
Exactly What Is Building Code Coverage?
Basically, building code coverage is a type of add-on to your homeowners insurance policy. It will protect you from having to pay out large sums of money by covering the cost of bringing your home up to the standards of current building codes in a case where it suffers damage due to disaster hitting. However, while it is worthwhile to obtain it, it does cost extra besides your regular coverage.
Is it Necessary to Have Building Code Coverage?
While it isn't a must that you purchase building code coverage, yes, you should have it for your own protection. The cost of having to pay yourself if the building codes governing your area have changed and you need to rebuild can be exorbitant. If you have building code protection it covers all of these expenses and can literally save you from financial disaster. So don't hesitate to add this insurance on to your homeowners insurance.
How Much Building Code Coverage Is Necessary?
Well, there isn't a standard rule for everyone. The answer to that is different for each individual. Certain states have caps on the amount of coverage you can get. However, homes that cost more than $500,000 are able to get unlimited coverage in some cases.
Be careful, however, as certain homeowners insurance policies include only a small amount of coverage for building code upgrades, and some others provide none. Don't assume that coverage will be sufficient without checking into how much it is, and don't be taken by surprise if there is none. It may upset you, but don't fret. That doesn't mean you have to forego building code upgrades. You can also buy "law and ordinance insurance" as an add-on to your homeowners insurance.
Carefully go over your home insurance policy with the help of your agent in order to learn whether or not you have building code upgrades coverage and if you need to buy additional coverage.
While it's not a must that you have building code coverage insurance, for most people it's a wise move to make. Having to rebuild your home is a difficult enough project, without having to undertake the colossal expense yourself as well. If you're lucky, you may never need to use this coverage, but play it safe and get it so that you will have no regrets later.