Homeowners insurance is set up to shield you from the loss of personal property. It would seem that coverage should also include your collectibles, regardless of what they are, but alas, things are rarely that straightforward. If your collectibles haven't been separately identified as being covered, your insurance agency just might refuse to compensate you for them.
Also, if you should be covered, you had best not expect to get the complete appraised value for your collectibles. When reimbursements are calculated they are based on the exact cash value of your collectibles, not their value as collectibles or an appraised value.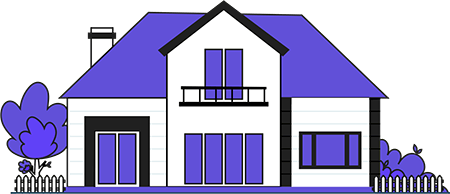 Compare Home Insurance Quotes
Save on your homeowners insurance premium by comparing offers from the best providers in your neighborhood.
What this comes down to is that, if your collection were to be destroyed by some type of disaster, you would not get anywhere near the true worth back from your insurance agency. In certain cases, you might only receive the amount you can actually prove with receipts that is what you originally paid for those collectibles rather than their present market value.
This is presuming that you would receive anything at all. That is conditional on exactly the manner in which your collectibles were lost or damaged, to begin with. Essentially, homeowners insurance covers damage from tornadoes, hurricanes, wind, hail, theft, or fire.
Unfortunately, you likely will not be compensated by a basic policy if the damage is caused by earthquakes or flooding.
Explanation
The fact of the matter is that most homeowners insurance companies limit or exclude coverage for artwork and other collectibles. If you happen to own a treasured collection that is highly valued, you may need to obtain separate collectibles insurance.
It is absolutely essential that you carefully document your collection, regardless of what it is, and have it appraised before you purchase insurance for it.
Here are some tips to take away from this section:
Once you have done the above and joined an insurance plan, be sure that you completely comprehend the requirements for coverage, together with how to properly safeguard your valuable assets and exactly what you can submit a claim for.
If you are still adding to your collection, from time to time you need to evaluate your insurance policy to be certain that the amount of coverage you have is still enough to cover the value of your items.
Review Your Present Homeowners Policy
Certain homeowners insurance policies limit the amount of coverage provided for non-household items to what is called a maximum claim amount, normally somewhere between $500 to $2,000. There are also some policies that will deny coverage for these kinds of items completely.
1. Separate Insurance
If you believe that your collectibles are worth more than the amount of your coverage, you will need to get separate insurance coverage that is specific to your collection. It is possible that your present insurance agency may be able to add a rider to your policy which will particularly insure the collection. If that is not the case, you must locate a specialty insurer.
2. Document Collection
It doesn't matter how you are insuring your collection, you will still be required to prove what you own and its worth in order to process a claim should you ever need to. So the first thing you should do is to make a list of your entire collection and document the date you bought each item, the precise amount you paid for it, and any other details that you feel are important.
Then take pictures of each individual piece and keep them stored in a secure location, like a fire safe or safety deposit box. Always keep receipts for any new additions you purchase and documentation for any prior appraisals you have done. If you happen to own any books that display the values for the types of items in your collection, you should also keep those nearby to be able to reinforce your claim.
3. Appraisal
If your collection is worth over several thousand dollars, or if it is in a specialized area that will make it hard to actually assign a value to the items, then by all means you need to have a formal appraisal done. Having an expert appraise your collectibles will also aid you in knowing exactly how much insurance you require. Furthermore, it will back up your claim should you suffer a loss to have an external evaluation along with the documentation to back it up.
Locating an appraiser can be as simple as doing a little online research. The only problem you may run into is if your particular collection is specialized, which can make it harder to get your items appraised. One thing which you can do to ease the situation is that if you visit vintage or antique shows in your area of collection, perhaps you can inquire of other members of the antique community some advice on selecting an appraiser and what it is apt to cost.
4. Find an Insurer
Again, it cannot be stated enough how important it is that you know the exact worth of your collection. Once you have this down, don't immediately settle for the first insurance company that you contact. Look around a bit. Begin with your present insurer and inquire as to whether you can raise your existing insurance coverage to protect your collectibles. You would be wise to do this, as it is frequently the most inexpensive way of obtaining insurance. However, if that is not the case, then you will need to look into other insurance options that involve specialized insurers. An online search should be very helpful.
When you are weighing the differences between insurance policies, be certain that they cover a wide range of losses, for example, theft, fire, loss through the mail, and simple breakage. There are certain companies that will only offer protection for losses that occur in your home, so if you often attend shows or do a lot of traveling with your collection, be certain that your insurance policy covers you no matter where you are.
5. Understand Your Insurance Plan
Don't think that just because you are now on an insurance plan, that is all you have to do. You need to completely understand the policy along with any restrictions that may apply and thoroughly comply with them. If you do not, the insurance company may deny your claim.
It's possible that your insurance company may require you to immediately let your insurer know if you buy a costly collectible and want to cover it under your plan. Potentially, some insurance agencies may restrict coverage based on the collectible's date of acquisition. Moreover, your insurance agency may extend short-term temporary coverage while any new additions are being added to your main plan.
In the event that you need to submit an insurance claim, it is best to know what your insurance agency requires for verification before you suffer a loss. This means how soon after the incident occurs you must submit your claim, what evidence is needed, and what special conditions affect the coverage of your collectibles. Also, how soon after an insurance claim is made does the company intend to make an evaluation and then reimburse you?
Keep in mind that adequately insuring your collectibles is just as essential as insuring the entire contents of your home. By doing a little due diligence, you can find the ideal policy for your collectibles without having to spend an excessive amount.