According to the National Fire Protection Association, fire is the cause of an average of $1.3 billion worth of property damage each year. Electronics represent some of the most common causes of house fires, either from appliances or from failures in the electrical systems of the house. So this begs the question: will your insurance cover fire damage if the cause is electrical? Generally, your home insurance will cover fire if it is started by electricity. However, the devil is in the details, and the extent of coverage and potential exclusions can vary from policy to policy.
Your Insurance Organizes Damaging Events into Two Categories
A peril is any event that can damage your property, such as a hailstorm, vandalism, or an earthquake. Your policy evaluates things in terms of perils that are covered, or perils that are uncovered. A peril that is covered is one where your insurance will cover the costs of the damage associated with the peril, whereas an uncovered peril is one where your insurance will explicitly not cover associated damages. While this may sound like a simple division, covered perils can have a lot of exceptions (and likewise, although far more rare, uncovered perils can also have exceptions).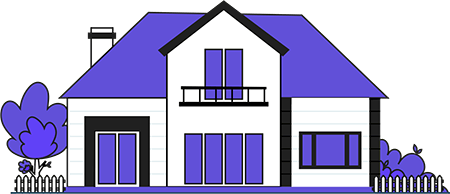 Compare Home Insurance Quotes
Save on your homeowners insurance premium by comparing offers from the best providers in your neighborhood.
With modern insurance policies, all perils are considered covered, except for an explicit list of perils that are uncovered. Fires of any kind tend to be covered, with exceptions for fires that are started intentionally by the insuree, or if a fire is intentionally started as an act of arson.
Most Damage from a Fire Will Be Covered
There are multiple ways in which fires cause damage. While of course the burning causes damage, it is actually smoke which causes the most damage during fires. This is because the smoke coats everything, even in really tight spots, and it acts corrosively on things like metals or fabrics, meaning that even a minor fire that causes a lot of smoke can still do a ton of damage, especially to wiring, which can lead to even more fire damage.
Not only will your insurance help pay for replacing parts of your house, it can also help pay for inspection and cleaning of smoke, to prevent smoke damage. If you have another structure on your property that catches fire, such as a detached garage or a shed, your insurance will also help pay for that.
Your Insurance Will Also Cover Damage to Your Possessions
Alongside helping to pay for damages and clean up for your house, insurance may also cover your possessions that get damaged by fire or smoke. This part of your insurance is called your Personal Property Insurance, or simply personal property coverage; it works similarly in concept to the rest of your insurance, where it has a list of covered and uncovered perils.
Likewise, your insurance will only help cover the damage if it is due to a covered peril. It is also worth saying that cars are explicitly not considered personal property, and if your car gets damaged due to a house fire, or a garage fire, the cost of repairing or replacing your car will be considered out of the scope of your homeowners insurance.
Different Policies Types Cover Things Differently
While there are a variety of types of homeowners insurance, the two most common ones are known as HO-3 and HO-5. They are largely the same, both covering the same perils. The major difference, however, is their coverage of personal property: an HO-5 covers perils similarly as it does for a house, covering all perils except those explicitly named. An HO-3, on the other hand, is much more restrictive, only covering personal property from a specific list of perils. Both an HO-5 and an HO-3 are likely to cover damage due to fire or smoke.
Another difference is the amount of coverage for the items. An HO-5 will cover a larger amount of money for items, making it the ideal policy if you have a lot of expensive items, such as jewelry, artwork, or other collections.
Check Your Policy to Learn Specifics
There are a lot of variances between different policies, and while you can generally expect your property to be covered by an electrical fire, it's always good to check your specific policy for any exceptions or conditions for coverage.
Read Also: