Regardless of your circumstances, every family dreads the possibility that one day their community will suffer a disaster, such as torrential rains and flooding, a hurricane or a tornado and the city or municipality in which they live will declare a mandatory evacuation. Unfortunately, many families who are ordered to evacuate frequently have no family to stay with, leaving them with no option other than to spend days or even weeks in a hotel as they await being able to return to their homes.
The expenses linked to such a mandatory evacuation can certainly accumulate quickly. Whether it's lodging, food, or what have you, the fact of the matter is that you and your family can find yourselves shelling out vast amounts of cash out of pocket to pay the cost of your basic survival. So the big question you are asking yourself about your homeowners insurance is can you get reimbursed for these expenses? Well, rest easy. The answer is yes. Something that many homeowners are not aware of is that their homeowners insurance policy will normally cover those expenses under the "additional living expenses" clause.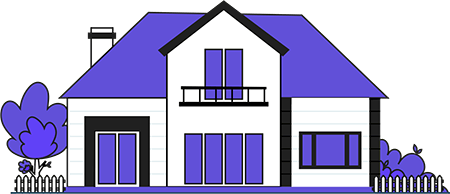 Compare Home Insurance Quotes
Save on your homeowners insurance premium by comparing offers from the best providers in your neighborhood.
Additional Living Expenses Clause
Almost every basic homeowners insurance policy that you can obtain today includes insurance for added living expenses or the loss of home use. The goal behind this is to compensate the policyholder for the additional costs that can add up so rapidly when your home is uninhabitable. The total amount of expenses is truly nerve-shattering. They can encompass hotel or motel stays, food, self-storage, and even the price of gas. Having this type of coverage can be like a life preserver thrown into the ocean for some families, particularly those who are located in areas that are ordinarily susceptible to weather-related events. However, the additional living expenses coverage clause can be confusing.
In the instance of flooding, basic homeowners insurance will not cover the flood damage and would not compensate you for extra living expenses if your home becomes uninhabitable due to the flood itself. Furthermore, many flood insurance policies will not carry an additional living expenses clause, essentially leaving you stranded and forced to pay the bill if flooding is responsible for your situation. If this should happen to you, there is a chance that you can obtain some financial help from FEMA.
Mandatory Evacuation Costs
Due to the additional living expenses clause contained within most homeowners insurance policies, costs can be covered in the event of a mandatory evacuation. So for example, if the weather report is saying that a hurricane is on its way and you are ordered to evacuate, the additional living expenses clause would become active and compensate you for lodging, meals, and any supplies deemed necessary. But, there is a snag. A mandatory evacuation will only be covered if the cause of the evacuation itself is covered. Clear as mud, right?  What this means is that in the incident mentioned above, a prediction of a hurricane's imminent arrival, you would be covered, but in the case of an evacuation because of heavy rainfall/flooding you probably will not be covered. Hurricanes, tornadoes, and wind damage are normally all covered by your homeowners insurance.
Coverage Limits
Because coverage for a mandatory evacuation can be dicey, it is essential for you to be aware of the limits of your homeowners coverage. Usually, homeowners insurance companies will cap supplementary living expenses to an equal part of your house coverage. This is normally around 20 percent, with a time restriction of about 12 months.
What this comes down to is that if your home is insured for say $300,000 and you are required to spend $50,000 for extra living expenses, any assistance provided by your homeowners insurance agency would end after 12 months. What you are advised to do is to first be absolutely certain that you understand the limits of your homeowners insurance policy and then create a monthly budget. Consider how long it could take for you to be able to return to your home if a disaster should occur. If you estimate a great deal beyond the amount covered by your insurance company, you may want to get a more expensive policy.
Keep Your Receipts
Naturally, even if you have additional living expenses coverage under your homeowners policy, you're going to be required to save the receipts of all your expenses in the case of a mandatory evacuation. The fact is that insurance agencies will usually only reimburse you for expenses that are incurred as you go along, they will not hand over a lump sum. Obviously, this is to prevent fraud in the case of people receiving a check and then winding up living with family and paying no rent. So you are strongly advised to hold onto your receipts and records of every expense. Whether it is hotels or meals, keep your proof for every single expense you shell out money for. Without receipts to back you up, you will not be reimbursed by your insurance agency.
Once again the same rules apply in the sense that you need to be fully aware of exactly what your homeowners insurance policy covers and to what extent. Do not allow yourself to be fooled because you misunderstood something. If you need to contact your insurance agent for a better explanation, then go right ahead and do so. Also, in the case of a mandatory evacuation, although your homeowners insurance company will provide coverage, you absolutely must remember to keep receipts for every single purchase you make. If it isn't documented, then your insurance will not pay for it and you will wind up footing the bill.