Few situations are as nightmarish as basement flooding. Not only is the flood itself hard to deal with, but then it is likely to damage both your possessions and the structure of your house. Flooding is a mess. Your homeowners insurance may cover flooding, depending on the cause of the flooding. As a rule, home insurance won't cover flooding, but there are many common causes that can actually be covered by your insurance. Like so much in the insurance world, there is a lot more gray than there is black and white.
When Is Basement Flooding Covered By Homeowners Insurance?
There are a great many occurrences that can cause your basement to flood. Your homeowners insurance policy will cover certain instances, but refuse to include others. That's why it's crucial to read over your home insurance policy thoroughly to see what particulars perils are covered, and which ones are not. Here are some of the instances in which basement flooding is usually covered by homeowners insurance.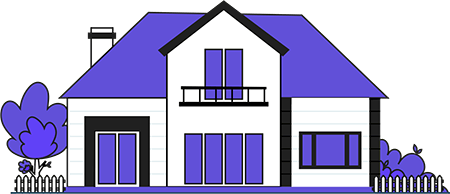 Compare Home Insurance Quotes
Save on your homeowners insurance premium by comparing offers from the best providers in your neighborhood.
Frozen or Burst Pipes
In the case where your basement floods due to a burst pipe in freezing temperatures, or perhaps the pipe to your washing machine has a meltdown, the damage caused by these events will almost certainly be covered by your homeowners insurance. But, as always is the way with insurance agencies, there are a few rules to follow. 
It is required that you are actually living in the home and maintaining it at a temperature that should avoid freezing. Furthermore, you need to have done the proper maintenance on your pipes, or there is a chance that your claim will be denied. Basically, the basement flood damage from a burst pipe will be covered by your homeowners insurance, but this excludes the expense of replacing or repairing the pipe. That is labeled a maintenance cost, and you as the homeowner are held responsible for those.
Broken Appliance
Should your water heater or dishwasher begin leaking and you aren't aware of the situation until your basement is flooded, your home insurance will cover this scenario. However, once again, if the heater has not had the correct upkeep, you will be facing a different response, as in you will not be covered by your insurance. Also, if your heater is many, many years old and has broken down due to age, you may face questions from your homeowners insurance and they may be hesitant to provide coverage.
The story is exactly the same concerning a refrigerator, washer, or other basement appliance. It is far easier to maintain the appliance rather than to try and convince the insurance company that they should pay for the damage when they are arguing that you did not live up to your responsibilities.
Localized Overflow
Here is something that homeowners rarely think about. If the flooded basement is caused by a basement structure such as a toilet, sink, or tub that overflows, you will be covered if the incident was a sudden accident. But, if your insurance company can prove that the said flood was caused by a lack of maintenance, you could find that your claim has been rejected. 
When Homeowners Insurance Does Not Cover a Flooded Basement
Although you may have an expensive and highly recommended homeowners insurance policy, there are still certain times when basic homeowners insurance policies refuse to cover basement flood damage. You may be shocked to find out what some of these incidents are. But all is not lost. You do have the option of adding an endorsement to your policy that provides additional coverage, or buying special flood insurance if your area is apt to sustain flood damage.
Storm Flooding
If you own a home that happens to be situated in a flood zone, it is likely that your homeowners insurance will not cover basement flood damage resulting from a storm. In order to fully protect yourself if you live in a flood zone or have ongoing problems with storm flooding, you should give some thought to obtaining flood insurance, normally bought through the National Flood Insurance Program (NFIP).
Ordinarily, your homeowners insurance agency will sell you an NFIP policy (but you may also be able to buy private flood insurance), so discuss this matter with your agent if this kind of insurance proves to be necessary. If you do buy a home located in a flood zone, your mortgage holder may make it mandatory that you hold a flood policy.
Sewer Backup
Things get a little dicey here. For instance, if there is a backup in your basement that is the fault of your washing machine or some other appliance, you will probably have coverage from your homeowners insurance. Unless the basement flooding is caused by an external sewer backing up, which pertains to outside pipes that possibly may not even be located on your property, then you will not be covered.
In this scenario, yet again homeowners insurance agencies provide an additional endorsement so that you can have the appropriate policy coverage. This sort of coverage is essential to have, because sewers have a habit of backing up, and the results can be quite expensive. This coverage is ordinarily bought using the same endorsement that covers sump pump backups.
Sump Pump Backups
Guess what? Flooding brought on by a faulty sump pump is not covered by your regular homeowners insurance policy. So, if you have a sump pump in your basement, you should consider adding an endorsement to your insurance policy that will cover this type of incident. Nearly all homeowners insurance agencies provide this sort of coverage for an extra charge, but keep in mind that it most likely will pay for itself if you have to file even one claim.
Seepage
Unfortunately, if you have difficulties arising from occasional or constant water seepage into your basement, it is unlikely that your insurance policy will cover it. This is because seepage can be the result of building a home on top of a high water table, or can occur with an older home that has a cracked foundation. In these instances, your insurance company will be apt to label this a maintenance issue and will probably reject your claim.
Maintenance Issues
If you experience a basement flood caused by poor maintenance of your pipes, appliances, etc., brace yourself because you will most likely not be covered by your homeowners insurance. To make it simple, if your homeowners insurance agency can successfully prove that you were negligent in the upkeep of your home and that is why the flood happened, you will definitely not be covered.
Cover Options For Basement Flooding
Sometimes the many instances of basement flooding that your homeowners insurance policy will not cover can seem a bit overwhelming, but don't let this rattle you. While additional coverage also means additional expense, it is still possible to obtain insurance to protect your home and possessions against most dangers that will cause water damage:
Flood insurance — Flood insurance is a separate policy, normally obtained through the NFIP. If your home is situated in a flood zone or you have continual issues with flooding, it's a must to add to your present coverage.
Service line coverage — This insurance covers your utility pipes, such as sewer and water lines, if they are damaged in a covered peril. This can be very helpful, since damage to utility lines can lead to flooding in and around your home.
Water backup coverage — While this coverage is primarily optional, it can be added to your present coverage. Its purpose is to cover you for water damage resulting from a sump pump or drain backup.
Contents replacement cost coverage — If you are in the habit of keeping personal possessions in your basement, then you need to think about adding a contents replacement cost coverage endorsement to your homeowners insurance policy. This protects your personal items at the value of their replacement cost ( minus any depreciation), which makes it possible for you to replace the items after filing a claim with a newer version.
All of this is quite a lot of information to absorb, however, you do need to be aware of it in case you experience basement flooding, which nearly all homeowners go through at one time or another. It is essential that you know your coverage and its limits to file a successful claim, and above all, be aware of the part you may have played in the incident through lack of proper maintenance. This will hurt you most of all if your homeowners insurance company can prove it.