The winter season brings many things with it – colder weather, fun holidays, and long nights. Oftentimes, it can also bring headaches for a homeowner in the form of freezing burst pipes. Your insurance can cover frozen burst pipes, however, there are common instances where they won't be covered. If you don't take proper care to keep your house warm during the cold season, or if you don't have your pipes regularly maintained, then your homeowners insurance might reject a burst pipe claim, or might limit the amount of coverage. However, as long as you take reasonable precautions, you can expect your insurance to cover your pipes.
Frozen Burst Pipes Are Typically a Covered Peril
Your home insurance company lives in a world where all they see are perils – events that cause damage to a homeowner's property. A peril is considered covered if insurance will pay some amount of money for the damages caused as a result of the peril, and it is considered uncovered if insurance will not pay any money for damages. In most modern insurance policies, all perils will be covered except for a list of perils, often called "named perils."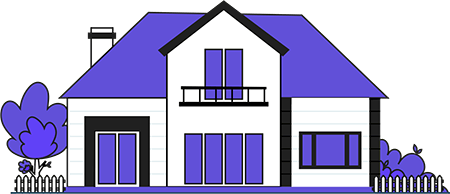 Compare Home Insurance Quotes
Save on your homeowners insurance premium by comparing offers from the best providers in your neighborhood.
Therefore, frozen burst pipes are often covered as an unnamed peril. A frozen burst pipe is when a pipe freezes over, resulting in damage forming along the pipe, eventually leading to some part of the pipe to break, spraying water all over the surrounding area, which is far from ideal. This can become a common problem during the winter if one does not take care to keep their house properly heated. It can also occur when using pipes that are worn and used past their expiration date.
Also Read: Does Homeowners Insurance Cover Frozen Water Pipes?
A Peril Being Covered Doesn't Mean It's Always Covered
There are certainly instances where a covered peril can become uncovered, and it typically always has to do with neglect. As a homeowner, your insurance expects you to maintain your property – which includes making sure that you take precautions to avoid otherwise damaging situations. Failing to properly maintain your property can cause your insurance to deny a claim. For instance, it is expected that in regions where the weather gets cold, a homeowner will keep the temperature of their house warm enough to avoid having their pipes freeze over. If it is discovered that your house was not kept at a proper temperature, then this can void your claim and you'll be left to deal with the cost of repairing and replacing the pipes, as well as any resultant water damage!
This isn't as crazy of a scenario as it sounds – imagine taking a vacation during the winter season and forgetting to set the thermostat to keep the house at a warm enough temperature to avoid frozen pipes. This is a common mistake that people make, and it can cost them dearly. Another common problem is neglecting to have your plumbing periodically replaced. Pipes don't last forever, and if a pipe bursts because it's a few years past its use-by date, then that can prevent a burst pipe claim from being made.
So long as you properly maintain your pipes, and make sure your house stays at a warm enough temperature, you can expect frozen burst pipes to be covered. If a pipe does freeze over and burst despite your efforts, you can expect its repairs to be covered, as well as any resulting water damage.
This includes water damage to nearby possessions. The extent to which your possessions will be covered can depend on the type of policy you have. While they'll always be covered by (valid) water damage, the actual cost your insurance will compensate can change depending on whether or not you have an HO-3 policy or an HO-5 policy. An HO-5 policy is more expensive but will cover a higher percentage of damaged possessions.
It Is Paramount to Take Care of Your Pipes
The takeaway is that you should always make sure to take care of your pipes. Set your thermostat to always keep the house at a warm ambient temperature, especially if you are going to be away from your house for long periods of time. It's also important to have your plumbing regularly inspected and to be on top of replacing pipes when it is time for them to be replaced.