Experiencing a power outage? It might seem like a dire emergency to you, but for your homeowners insurance company it's just an inconvenience. If you find that you are forced to stay in a hotel due to a covered loss, such as fire, which has made your house uninhabitable until repairs can be made, your homeowners insurance will likely pay the cost of temporary lodging. Unfortunately, the average homeowner's insurance policy will not cover a hotel stay necessitated by power outages or the failure of your heater to operate properly. This is because your house is still thought to be livable, even under these uncomfortable conditions.
However, your insurance policy will likely cover power outages that have resulted from lightning strikes or other weather events. But your basic power outages are not covered ordinarily by your home insurance. So you see, the source of the power outage is used by your insurance company to decide whether or not they will pay for the damages.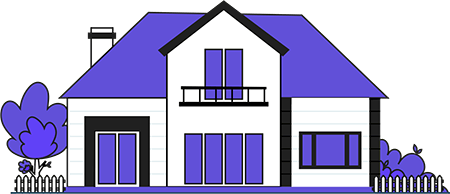 Compare Home Insurance Quotes
Save on your homeowners insurance premium by comparing offers from the best providers in your neighborhood.
You should also be aware that homeowners insurance policies normally feature a cap on how much they will actually reimburse you for damages resulting from a power outage.
Power Outages Covered by Insurance
Your homeowners insurance policy will list the particular coverage for power outages, but keep in mind that they will essentially cover power outages brought on by lightning or other weather events. But when it comes to general or widespread power outages you will usually not receive coverage.
For example, if you are tackling a DIY project and make a mistake, leading to your electricity going out, the electricity being shut off due to unpaid bills, and outages caused by flooding, are almost certainly not covered for damages or losses. If you have a good homeowners insurance policy, however, it will cover power outages due to a falling tree knocking down power lines, a lightning strike, tornado, or a severe storm that severs your power.
Power Outage Losses Covered by Insurance
Lengthy power outages frequently carry with them a whole host of unexpected expenses. Everything from electronic devices that give up the ghost, to refrigerators stocked full of food that spoils, power outages can be extremely costly. Basically, your average home insurance policy will likely not cover food that spoils, however, there is still the possibility that your insurance company may compensate you, or you may receive compensation from your utility company if they are responsible for the outage.
Under normal circumstances, your insurance company will make a determination as to whether or not a power outage comes under their coverage. Most of the time, however, it will not pay for staying in a hotel. Your home must be deemed to be unlivable due to fire, storm, or lightning damages, and then your insurance agency may cover the expense of a hotel stay. Also, your insurance may cover the cost of a hotel while repairs are being made if it is found to be unsafe to stay at your home.
Claim For No Electricity
In the case where your power company is responsible for the power outage, it's possible you can file a claim with your insurance agency. But if you caused the outage yourself, then your homeowners insurance policy will probably not cover the outage.
Staying at a Hotel Until the Power Is Restored
Your home insurance policy usually includes a clause referred to as "additional living expenses," which reimburses you for the expense of living elsewhere while your home is uninhabitable.
Ordinarily, this coverage is available if your home is severely damaged by a covered peril or loss, such as a fire or windstorm. If a widespread power outage should occur but causes no damage — only disruption — then it would fail to meet the requirements for coverage for additional living expenses.
Lightning Strike Damage Is Covered
It might make you feel better to know that since damage caused by lightning is usually covered under your basic homeowners insurance policy, for most agencies this includes electronics which are damaged or destroyed by power surges that result from lightning strikes.
So essentially, if your home is severely damaged by a power outage which happened because of a covered peril, then your homeowners insurance will likely pay for your and your family to stay at a hotel until your home is once again livable. The key word here is livable. And that is decided by your insurance agency.