The odds are that your jewelry ranks right up there with your most expensive possessions. As such, you need to be certain that you will be reimbursed in case of theft, fire, loss, or if something else unexpected occurs. This is particularly true in the case of your wedding ring or other not merely costly, but sentimental jewelry you may own.
Having a homeowners insurance policy does provide you with some protection, but these policies are usually of a limited nature. While they provide some coverage, they ordinarily only do so against dangers which are defined in your policy. Here we are going to go over various choices that are available so that you can decide on the best course of action to get the ultimate protection for your jewelry, especially those items dear to your heart like your wedding ring.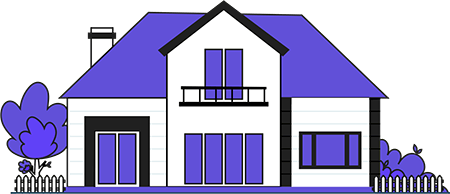 Compare Home Insurance Quotes
Save on your homeowners insurance premium by comparing offers from the best providers in your neighborhood.
Exactly When Is Your Jewelry Covered By Your Homeowners Insurance?
Your insurance agency will provide you with a list of conditions or perils under which the value of your wedding ring will be covered either entirely or partially. These normally include things such as theft, fire, burglary, etc. They will also tell you the maximum limit of coverage you will receive under your chosen policy.
Amount of Jewelry Coverage a Homeowners Insurance Policy Provides
Your homeowners insurance may give you a considerable amount of coverage, perhaps as much as $400,000, but you don't get to decide what to spend it on. In general insurance companies usually give you personal property coverage worth 50% of the total value of your insurance policy.
Since jewelry such as your wedding ring is regarded as what is termed high-value property that has a likely potential to be lost or stolen, that is why coverage limits for such items is specified in your insurance policy. This amount is normally somewhere between $1,000 and $2,000.
Increasing Coverage For Your Jewelry
If your wedding ring is more valuable than what is stated in the average homeowners insurance policy, you do have another option. The insurance company will sell you an additional endorsement or floater. More formally referred to as scheduled personal property coverage, this is one method used to raise the limits on coverage of certain high-value items, such as your wedding ring.
Not all premiums for floaters are the same. It's determined by the kind of items to be covered, their value, and where you live at. In comparison to personal property coverage, floater coverage has no deductible.
Some floaters offer even more coverage. Such as in cases where you accidentally leave your wedding ring behind while on vacation or lose it altogether.
Also, keep in mind that when arranging the coverage your insurance agent will probably need you to have the items to be covered appraised in order to determine their exact value.
Circumstances Where It Is More Practical to Get Separate Jewelry Coverage
While jewelry protection insurance is similar to a floater, there is one big difference. Let's be clear about the meaning of a jewelry protection policy. This is a separate policy from your homeowners policy. Its goal is to insure your jewelry, such as your wedding ring beyond what your homeowners insurance will do for you, actually against all events. Also, any claims made against this policy will not be considered a claim against your homeowners insurance, which is not true of a floater policy.
Obtaining jewelry protection insurance is excellent for high-value or at risk jewelry, for example, your diamond engagement or wedding ring.
You needn't worry about how much such a policy will cost either. In general, the premiums for jewelry insurance are somewhere between 1% to 2% of the entire insured worth of your jewelry. To put this simply in translation, $10,000 worth of coverage could add up to only an extra $100 a year.
Things to Consider When Purchasing Wedding Ring Insurance
Don't just turn to your current insurance company or some well known brand. Do your research and some comparison shopping to find an insurance company that will be a perfect fit for you. Read the fine print on any policy offered.
1. Exact Coverage
Since your engagement and wedding rings are valued beyond money, a good insurance policy will cover all events in providing protection for them. These include things such as theft, loss, and also damage that happens due to some freak accident, like accidentally flushing your ring down the toilet or losing it in the kitchen drain.
2. Rules of Replacement
This is another thing it is important to know:
Just how does the insurance company intend to replace your rings should the need arise?
Are you going to need to look for a replacement yourself or will the insurance company attempt to locate a replacement for you?
Would this replacement be required to be purchased at a certain jeweler's?
If you'd rather, is it possible to be given a check in compensation?
In the case of repairs or partial losses, will these be covered under your policy?
3. Documentation
Be sure that you have all of the necessary paperwork for your insurer in case you do ever need to make a claim. This includes photos, current appraisals, and receipts.
4. Deductibles
Certain insurance policies have deductibles and others do not. Keep in mind that those with no deductibles usually have higher premiums, but will also reimburse you more.
Now that you have read this article you should be in possession of enough information to make a knowledgeable choice on an insurance policy for your wedding ring that entirely suits your needs. Also, while doing your research is a good thing, don't take too much time before obtaining some type of coverage. With valuable jewelry such as an engagement or wedding ring, you'll want to be protected as soon as possible.