Say you're in your bathroom one day during a stormy week, and you notice major discoloration along parts of the ceiling and the wall. Upon inspection of the attic, you take a look, and your worst fears are confirmed – mold, and a leaky roof to boot. Will your insurance help cover this? Your insurance may cover mold removal from a roof leak, but it depends on the circumstances of the roof leak. While it is typical for roof leaks to be covered by your insurance policy, the leak can be deemed uncovered if it is due to negligence from lack of maintenance, or wear and tear.
Your Insurance Considered Wear and Tear an Uncovered Peril
A peril is any event that is destructive to your property. Your policy will dictate which perils will be covered, and thus be eligible for compensation when damage is caused by the peril. Modern policies will broadly cover all perils, except for a list of excluded perils, which are called uncovered perils. Generally, problems that arise due to things wearing out are not covered by your policy. While the names may seem final, there can be exceptions that cause both covered perils to be uncovered, and uncovered perils to be covered.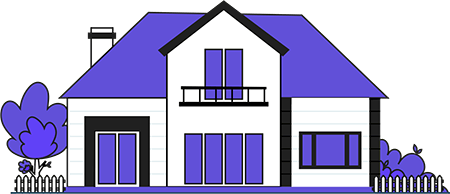 Compare Home Insurance Quotes
Save on your homeowners insurance premium by comparing offers from the best providers in your neighborhood.
Your Insurance Considers Proximate Cause When Deciding Whether or Not a Claim Is Valid
Proximate cause is a fancy legal term that means something like "ultimate cause." When two or more perils present themselves as the cause of some damage, your insurance will try to figure out the relationship between the perils and the damage in the process of determining whether or not a claim is valid. While the rules employed can change from agency to agency, generally, you can expect that damage from an uncovered peril, whose proximate cause is a covered peril, is likely to be covered if it's clear that the covered peril truly is the proximate cause of the damage.
For instance, if a part of your roof collapses due to a particularly bad storm, and in the time that you get everything inspected, an infestation occurs, your homeowners insurance might cover the cost of extermination even though infestations are explicitly uncovered by your policy. Likewise, if the proximate cause of some damage is an uncovered peril, it can weaken your claim, and reduce the amount of compensation.
In the Case of Mold from a Roof Leak, the Mold Will Be Covered If the Roof Leak Is Covered
Roof leaks are commonly included on homeowners insurance policies. However, they are typically only covered as a result of immediate damage from a covered peril, such as heavy wind or hail. This means that similar to the infestation scenario, the mold would have to appear soon after the leak, or be clearly connected to the storm event, in order for removal to be covered by your home insurance. If you discover the mold weeks or months after, it is extremely unlikely to be covered by the insurance, which makes quick identification absolutely vital.
Mold Can Be Easy to Find If You Know What You're Looking For
It doesn't take long for mold to develop, it can start as soon as 24 hours after water exposure. Some signs of mold include a musty and foul odor, while visible mold growth can present from fuzzy white growths, to concentrated black dots, and even orange or purple films. Places with clear water damage are also places you can expect mold to develop.
It's not just visible signs on your property you have to keep watch for, as many people have allergies to mold, which means you may be able to suspect mold if you can see symptoms of mold allergy, which can include coughing, an itchy and sore throat, congestion, wheezing and difficulty breathing, or irritated and itchy skin. You should check after a heavy storm and make sure that there is no damage to your roofing, especially if you start noticing signs of mold.
If You Notice Water Damage or Signs of Mold Infestation, You Should Contact Mold Removal Services Right Away
Mold can spread quickly, and not only can it be extremely unsightly, but it can also cause problems for those sensitive to it. Plus, the quicker you can document the mold and roof leak, the bigger of a case you can build for your claim, and the faster you can prevent additional damage stemming from the leak and mold infestation.
Also Read:
Does Home Insurance Cover Black Mold?
Does Homeowners Insurance Cover Roof Leaks From Ice Dams?