Between the 1930s and the 1980s having oil tanks in the home was incredibly popular. These tanks were primarily stored underground and the oil inside was used throughout the year for heating.
Oil tank leaks cost on average $8,000 to fix, and unfortunately, homeowners insurance rarely covers the cost of oil tank leaks. To have insurance to best protect your oil tank, look into getting an oil tank insurance policy.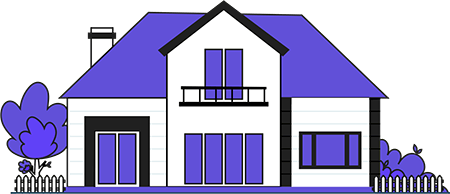 Compare Home Insurance Quotes
Save on your homeowners insurance premium by comparing offers from the best providers in your neighborhood.
How Do I Know If My Homeowners Insurance Covers Oil Tank Leaks?
Because homeowners insurance rarely covers oil tank leaks, it is important to know if your policy does or does not offer coverage. If your homeowners policy does include coverage, you would see it listed under your policy as oil remediation coverage.
Depending on your insurer this may be an additional clause you can add on if your policy doesn't actively have oil remediation coverage. This type of coverage covers both damages done to your oil tank and any liability caused by your oil tank. Oil can go anywhere, and fortunately, this clause will help to provide compensation for damages that have been done to the land, home, a neighbor's home, soil, groundwater, and personal property.
Why Do I Need Oil Tank Insurance?
Depending on where your oil tank is located in your home, there is a range in cost for installing tanks and responding to any spills. Oil tanks can be found both underground and as indoor oil tanks. While oil spill cleanup averages at around $8,000, oil spills can cost upwards of $100,000. This cost gets so high because oil spills can be dangerous to people, animals, water systems, and the environment.
Not only does oil tank insurance protect your pocket, but it also helps protect you, your family, and the environment. Being around an oil spill can cause a variety of adverse reactions including dizziness, nausea, and dizziness. If around oil for an extended amount of time, there is a risk for more serious health problems to arise. While anyone staying around an oil spill is not wise, this is particularly true for children, the elderly, and people who are medically compromised.
What Causes Oil Tanks to Leak?
If the oil tank you have is older and has not had routine maintenance, it is almost inevitable that it will leak at some point. There are a variety of factors that can lead to an oil leak, but some of the more common ones are listed below:
Rust: Most oil tanks are made of a combination of plastic and metal. If the plastic coating inside the tank starts to wear away, the metal portion of the tank can very easily start to rust. Any rust in the tank can lead to structural damage and cause the tank to leak.
Damage to equipment and parts: When any portion of the tank gets damaged, oil leaks are very possible. For this reason, it is extremely important to make sure you do routine maintenance on your oil tank and make sure that all parts are working the way they are supposed to.
Systematic issues: It is entirely possible that with age and regular use, your oil tank may start to have some issues. Make sure to keep up regular tank maintenance to help prevent large issues from emerging.
Oil Tank Maintenance and Tips
If an oil tank rusts, it will do it from the inside out. To help prevent rust from damaging your oil tank, consider applying a corrosion-resistant type of paint. This paint or type of finish can help repel water and prevent rust from forming.
Almost all mechanical systems need to be cleaned out from time to time for the safety and protection of the system. Oil tanks are no different, and depending on how much oil you use and how often, influences how often you should clean out your oil tank. If your tank has been doing fine and has had routine maintenance done, your oil tank may only need to be cleaned every three to five years. Make sure to follow instructions for your system for how often cleaning is needed, but it never hurts to go the extra mile and get your tank extra clean.