Oil tanks are a very risky feature to have on your property. They can make central heating very cheap, but the risk of an oil spill happening can mean a large headache for you in the future. Thus, it is a good idea to consider getting your oil tank removed and replacing your central heating with a system that doesn't utilize oil or other on-site fuel storage. Unfortunately, your homeowners insurance is unlikely to cover the costs associated with removing an oil tank. Removing an oil tank is considered by your insurance to be a part of maintaining your property, and thus it is unlikely to be covered to any degree. Sometimes, your insurance might cover accidents related to an oil tank, such as an accidental leakage, but this might vary wildly from policy to policy.
It Is Important to Get Your Oil Tank Removed
While you might be tempted to wait on removing the tank and at least try to get your home insurance to cover the cost, you might want to just bite the bullet and pay out of pocket to remove the tank, especially if it is an older tank. An oil tank on your property, being most likely uncovered, is a ticking time bomb just waiting to soak up your money, and any chance of your insurance covering a spill will be eliminated if the cause of the spill is due to the oil tank being old. Oil tanks typically have a lifetime of about 20 years, so if your oil tank is nearing this age or is past this age, it is imperative that you get the tank removed as soon as possible. Your future self will thank you.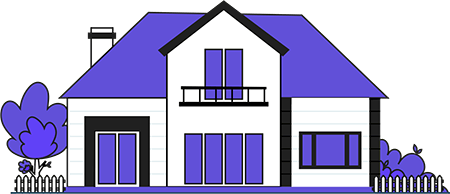 Compare Home Insurance Quotes
Save on your homeowners insurance premium by comparing offers from the best providers in your neighborhood.
Your Insurance Will Only Cover Property and Perils Listed in the Policy Agreement
A peril is an event that can cause damage to your property, such as earthquakes, hailstorms, mudslides, or vandalism. Your policy will outline perils that are considered covered and those that are uncovered. A modern insurance policy will typically leave all perils generically covered, except for an exact list of uncovered perils. Your insurance will only cover damage that is done by a peril that is covered. Additionally, your policy will be split into different sections, and coverage for each section can vary, both in perils covered and in the dollar amount of damages that will be covered.
For the majority of insurance policies, things related to oil tanks, whether it's replacing or repairing oil tanks, removing oil tanks, or cleaning up after an oil tank spill, will be uncovered. You will have to purchase additional policy extensions in order to cover oil tanks and oil spills.
Coverage for Oil Spills Is Known as Oil Remediation Coverage
Oil remediation coverage is what's known as an endorsement, which is an extension to your insurance policy. Not every insurance company will offer such an endorsement, however, some jurisdictions can mandate that a company offer such endorsements. With oil remediation coverage, your insurance will cover the costs associated with managing an oil spill from a tank, including the cost of repairing your property, which can include your home, the land around your home, your neighbor's land, and the groundwater on your property. It can also help pay for legal costs if any lawsuits are filed against you due to injury or property damage from escaped oil. Just like any other part of your insurance, there are limitations to this coverage. However, due to the nature of this specialized policy, the specifics will vary widely depending on the insurer.
If You Have an Oil Tank on Your Property, Keep Watch for Oil Spills
This can seem obvious, but you should keep watch for signs that your tank is leaking oil, especially if your tank is over 20 years old and located underground or in the basement of your home. Obvious signs include an oil sheen on any groundwater, stained spots and oil smell on or around your property, oil smells inside your house, and dead vegetation above your tank or near your tank. You may also notice increased heating costs, as fuel spills out instead of being used to heat your home. Oil leaks aren't typically very dramatic; they will start as tiny holes in your tank, slowly leaching into the soil and ground around your house, and over time they will expand into larger and larger holes, leaking more and more oil. If you suspect an oil leak, hire a contractor to investigate immediately. The next best thing you can do is try to anticipate a leak, and replace the system altogether.