Homeowners policies cover personal property that is damaged by a covered peril. If rental equipment is damaged or destroyed by a covered peril, such as a fire, tornado, or pipe burst, your homeowners insurance may pay the costs. Your liability coverage may also come into play if the rental equipment on your property injures someone. Damage to the equipment itself due to an accident or misuse, however, is at your expense.
Damage Due to a Covered Peril
Homeowners insurance policies specify certain instances as covered perils. Covered perils are predictable but rare occurrences that can cause heavy damage to a property. Insurance companies use actuary tables to predict that a certain number of covered peril incidents will occur per policy they write. Common covered perils include the following: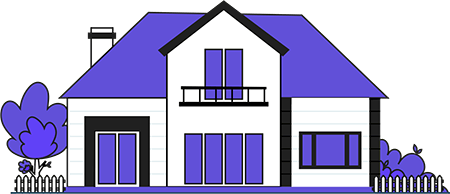 Compare Home Insurance Quotes
Save on your homeowners insurance premium by comparing offers from the best providers in your neighborhood.
Fires
Water leaks
Tornadoes
Wind Damage
Lightning strikes
Burglary
Vandalism
In some instances, a covered peril may strike while you have rented equipment on the property. For example, a tornado could destroy your home while you have home renovation equipment there. In that case, because it was a covered peril, your homeowner's policy may cover the costs. However, other insurance policies may come into play, such as ones held by the company renting the equipment. Which policy pays in those cases may depend on how the policies are written.
Liability Coverage
If you cause an injury to someone on your property using rental equipment, the liability provision of your homeowners policy may apply. Insurers write liability coverage to protect the insured from losing their home or other assets due to liability for a personal injury. This protection can extend to rental equipment accidents.
For example, if you were to accidentally strike a guest with a rented lawnmower and cause a serious injury, you may face a lawsuit for medical payments, lost income, and legal expenses. Because you were at fault for the injury, your liability coverage would likely pay.
Damage to the Equipment Excluding Covered Perils
Your homeowner's policy kicks in only if the damage to the equipment is due to a covered peril. However, if the damage results from normal use or misuse, your homeowners policy probably will decline a claim. Any piece of equipment is subject to break down, whether due to age, a defective component, overuse, or other maintenance issue. This type of breakage may be covered under insurance held or provided by the rental company.
Rental Equipment for Home Businesses
If you rent equipment for a home business, you should check the provisions of your homeowners insurance policy. Since these policies are designed for residences, they may exclude equipment used for a business. To cover gear rented for professional purposes, you may need a separate policy.
Many homeowners bring rented equipment onto their property for a variety of reasons, such as renovations, yard maintenance, or a home-based business. Generally speaking, homeowners insurance provides coverage for items damaged due to covered perils.
If one of these events, such as a tornado, strikes, your policy may cover damages. Also, if you injure someone on your property using the equipment, your liability coverage likely provides protection. However, equipment breakdowns and damage to the home caused by the use of the equipment are at your own cost.
Homeowners insurance provides many valuable benefits, but only covers rented equipment in certain circumstances. If you plan to use expensive rental equipment on your property, check your policy provisions.