Yet another heavy rainstorm has occurred and you've just finished cleaning up the basement for the umpteenth time. This is when you need to know if your homeowners insurance will cover waterproofing of the basement. Well, unfortunately, the answer to that is no. Under normal circumstances, your home insurance will not cover the cost of having your basement waterproofed.
Why Doesn't Homeowners Insurance Cover Basement Waterproofing?
Let's remember exactly what homeowner's insurance is. When you purchase a home, you also purchase protection through an insurance agency to cover your home and your possessions from damage or loss. In the case of most people, their home is their greatest single financial investment, and they insure it to be certain that if the worst happens, they will not lose all of the money they have placed into the home. Furthermore, because it is rare for someone to be able to purchase a new home without the assistance of a mortgage, lenders usually require that the buyer have homeowners insurance to cover the investment they are making in that particular person.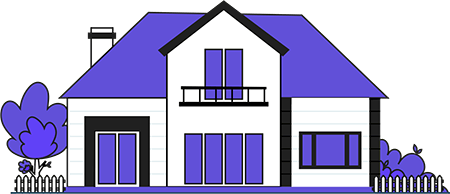 Compare Home Insurance Quotes
Save on your homeowners insurance premium by comparing offers from the best providers in your neighborhood.
In general, your average homeowner has an insurance policy that protects them from financial loss in case of a disaster such as theft, fire, or falling trees — actually, it's safe to say that most insurance companies will cover any loss that isn't specifically stated as being excluded. You also have the ability to add certain coverage to your policy which is called an endorsement, and that covers certain losses which are clearly spelled out, like burst or frozen pipes, even if your sump pump should suffer an electrical short and fail.
Then you have your exclusions, which are items and instances which your insurance company doesn't cover, and probably the most common of these are flooding and, you guessed it, water damage or waterproofing.
It is the purpose of homeowners insurance to keep you covered in the event of sudden and accidental losses, as described above, however, water damage to your basement is not considered to be sudden or accidental. That is why your insurance agency will likely not cover the cost of waterproofing your basement.
It is believed to be a home maintenance problem, in the same league as making sure that your siding is nicely painted, etc. Even the endorsements which you can add to your policy are limited in exactly what they will provide coverage for.
Why Is Basement Waterproofing Considered a Part of Home Maintenance?
This might not seem fair, but it is the reasoning by which your homeowners insurance company has made the determination not to cover basement waterproofing.
Water damage happens over an extended period of time as a result of the wear and tear on the home. Also, for the same reason cracks and damage to your home's foundation are not thought of as sudden or accidental. Regardless of whether they are caused by hydrostatic pressure or the soil encasing your foundation, these problems frequently fall under home maintenance, along with basement waterproofing.
Now, keep in mind that each insurance agency that issues homeowners insurance has their own standards, areas that simply are not covered by your policy and that's that. The most frequently not covered issues are groundwater seepage, a problem affecting many basements, and flooding.
This is why it is highly recommended that you do your best to keep your basement dry and correct any problems as soon as they appear to prevent excessive expenses later on.
How to Halt and Prevent Possible Water Problems In Your Basement
Below are several suggestions for keeping water issues and water damage in your basement to a minimum:
Regular maintenance — One of the things that it is essential for every homeowner to do to prevent flooding in their basement is to have regular maintenance and check-ups done on their sump pump. Yes, these little machines do tend to develop problems that you need to be aware of before the issue turns serious and a lot more costly than just simple upkeep.
Battery back-up sump pump — While many people consider this to be an unnecessary expense, you will be grateful you have one in the event that there is a major storm and the power goes out. If your basement is prone to leaks, it is especially important that you give careful thought to making this purchase.
Water removal systems — Installing such systems which are created solely with the removal of water intended, for example, an interior drain tile or exterior membrane is a must. This will help to give you extra protection inside and at ground level.
Clean your gutters and downspouts — Keeping your gutters clean and unclogged as well as your extended downspouts will keep water from seeping into the home and/or pooling around the foundation of the home.
Even if your homeowners insurance does not cover the cost of the damage caused by water in your basement or even help in fixing the problem with waterproofing, you should not hesitate to take the necessary measures to solve and prevent these problems. If you don't, then these problems will only become worse over time and, eventually, the price of waterproofing will be exorbitant.