In short, the answer is no – hurricane insurance does not cover damage caused by floods.
Hurricane season – at least in the Atlantic ocean – takes place from June to November. Over the last twenty years, the U.S. has seen an increase in the number of named storms and hurricanes, all of them bringing several serious hazards ranging from high winds to storm surges. Sometimes, these storm surges flood coastal towns. It's easy to think that because the storm surge resulted from a hurricane, any damage due to flooding would be covered by your hurricane insurance – but unfortunately, that's not the case.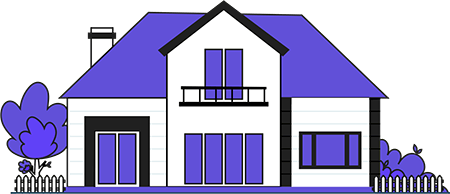 Compare Home Insurance Quotes
Save on your homeowners insurance premium by comparing offers from the best providers in your neighborhood.
Homeowner Insurance
Most homeowner's insurance policies do cover damage from hurricanes, except for homeowners who live in a high hurricane-risk area. However, homeowner's insurance policies do not cover flood damage generally, including flooding caused by a hurricane. 
If you live in a location particularly prone to hurricanes, your insurer may exclude coverage for hurricane damage from the standard homeowner's insurance policy. In these instances, you may want to consider adding on separate hurricane insurance and flood insurance to ensure that you are covered if you incur significant damage from a storm. If your insurer does include coverage for hurricane damage, then you should still consider adding on flood insurance to your existing coverage. This is true even for those homeowners who do not live in an area identified as a high-risk flood zone.
Hurricane Insurance
Hurricane Insurance, sometimes characterized as "Windstorm Insurance," is typically triggered when the federal government issues a tropical storm or hurricane watch, or officially 'names' a storm. The trigger point will generally be described in the specifications of the insurance. Hurricane insurance is unique because the deductible is a percentage based on the property's risk of damage rather than a flat fee. Almost half of the states in the U.S. – mostly located in the Southeastern and coastal regions of the U.S. – have hurricane deductibles.
However, hurricane insurance can seem misleading. Hurricane insurance is intended to only cover damage due to high winds. Hurricane insurance will not cover, for example, flooding or mudslides that are a consequence of a tropical storm. It will cover damage to the roof or the exterior of your home caused by high winds.
Flood Insurance
If you live in a high-risk coastal area and your home may be susceptible to flood damage, you can and should buy flood insurance separately. However, flood insurance policies usually impose a 30-day waiting period between the time you purchase the insurance and the point at which it takes effect. Additionally, insurers will not adjust your coverage once a storm is in the forecast – so it pays to plan for potential future damages. The longer you wait to find appropriate flood insurance coverage for your home, the greater your risk of incurring a loss before your policy is in effect.
The Federal Emergency Management Agency (FEMA) estimates that approximately 25% of flood insurance claims come from homeowners who live in low-to-moderate flood risk areas, so flood insurance can be especially important even if you don't live in a region that is typically known to have issues with flooding. According to the National Flood Insurance Program (NFIP), one inch of water can cause roughly $25,000 in damage to your home.
According to the Insurance Information Institute (III), the average premium for flood insurance was approximately $642 in 2018 and the average payout was $42,580 for that year. Unsurprisingly, the most significant flood events have occurred in the last 15 years – with the largest proportion of damage having been caused by Hurricane Katrina in 2005 ($166.79 billion), Hurricane Harvey in 2017 ($76.25 billion), and Superstorm Sandy in 2012 ($132.36 billion).
Renter's Insurance
Renters insurance can help you repair or replace property, especially in instances where a landlord has neglected to obtain insurance of their own. Generally, this type of insurance is based on specific types of damage rather than the type of storm. This means that during a hurricane, renter's insurance will cover virtually all non-flood water damage.
In the case of flooding, renter's insurance will cover up to $100,000 for your personal effects – but it will not cover other damage (which makes sense, as renters by definition do not own their property).
Final Thoughts
Flood insurance is important, even if you live in a low-to-moderate flood risk area. If you live in an area prone to tropical storms or hurricanes, windstorm insurance will not help you cover the damage resulting from floods; you must have separate flood insurance to recoup those costs. Make sure to thoroughly read and understand your policy before hurricane season to ensure you are sufficiently covered in case you need to rebuild your home or replace any belongings that were lost or destroyed. It is critical to obtain flood insurance well ahead of hurricane season due to the waiting period that often accompanies policies. If you have any questions, reach out to your insurer for clarification and any next steps if you think you may need to add or adjust your insurance.