Have you ever wondered what would happen if you took your dog out for a walk, and it bit someone? The exact consequences can vary by state, however, in many states, you can be held liable for both legal fees – should they decide to sue you – and medical fees associated with treating the bite. Luckily, if you have State Farm homeowners insurance, they will help cover these costs. The part of your insurance that covers these kinds of situations is called personal liability coverage, and it is a common feature of most insurance policies. They are there to help protect a homeowner against liability costs, such as legal fees or medical bills. This only applies to situations where a stranger is bitten, however. Personal liability protection will not cover the medical costs of a dog biting a family member.
The Scenario of the Dog Bite Dictates Its Coverage
What would this kind of situation look like? While state regulations can change the answer to this question, generally the owner of a dog will be held responsible if the dog damages people or property unrelated to the homeowner. The people (or property owners) would then be able to file a suit against you, either for compensation of the costs of repairing the property or for the cost of the medical bills for treating the dog bite.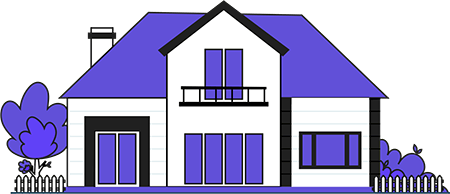 Compare Home Insurance Quotes
Save on your homeowners insurance premium by comparing offers from the best providers in your neighborhood.
Any dog can be pushed to the point of lashing out, so it's important to understand how this situation will play out. If charges are pressed against you, the charges will fall under the personal liability protection portion of your State Farm insurance, and will thus be covered. The degree of coverage will vary from policy to policy, but usually, it'll cover all expenses up to a particular point. It's important to look at the details of your policy to get an idea of what specific amounts will be covered. This personal liability protection will help pay for both the medical costs and legal costs. 
Another important detail is who the dog bites – if your dog bites a family member, or damages your own property, then this won't be covered by your insurance, and you will have to pay for the costs of repair or medical costs associated with the bite.
Also Read: Does Homeowners Insurance Cover Dogs Hit by Car?
It's Important to Be Proactive and Properly Train Your Dog
While it's comforting to know that you'll be covered if your dog bites someone or damages some property, it's still a good practice to train your dog so as to reduce these sorts of problems, and hopefully prevent them from occurring in the first place.
Neutering or spaying your dog is a good way to reduce aggression. In fact, regularly taking your dog to a vet is a good way to reduce aggression, as a dog that is injured or sick is more likely to lash out. It also pays to be wary, always keep an eye on your dog, and monitor situations when a stranger is present. If your dog sees that you're comfortable with a stranger, your dog will also relax with the stranger. It can be important to establish friendly contact with the stranger, before allowing them to pet or interact with your dog.
You will also want to socialize with your dog while they're still a puppy in order to get them used to strangers and other dogs. It's also not a bad idea to hire a trainer to help curb any aggression or to teach your puppy to be comfortable with other dogs.
Also Read: Does Having a Dog Affect Homeowners Insurance?
You Should Be Prepared in Case of a Dog Bite
Sometimes, life simply happens, and we have to be prepared for that. In the event that your dog does bite someone, it's important to get control of your dog as soon as possible and to separate the dog from the victim. Depending on the severity of the bite, you may want to help the victim seek medical attention. It'll also be important to swap contact information and to work out how to handle the situation – whether or not to contact the police, animal control, and the like.
These situations are tense, but it isn't the end of the world, especially if it isn't a severe bite. Try to be as cooperative as you can be with the victim, and if they end up suing you or demanding that you pay their medical bills – that's what the insurance is for.