There are many types of homeowners insurance policies out there. HO-3 policies are by far the most common type of home insurance implemented today. HO-3 policies are special form. The open perils basis means that a covered peril in the policy is any peril not named. This is in contrast to some other types of homeowners insurance like HO-2 insurance, which provides coverage on a named perils basis.
According to data from the National Association of Insurance Commissioners (NAIC), approximately 80% of all homeowner insurance policies sold are HO-3 policies. This is far and above the second most form of home insurance, HO-5, which makes up about 13% of policies.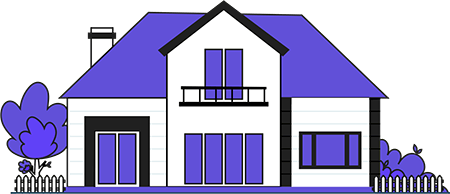 Compare Home Insurance Quotes
Save on your homeowners insurance premium by comparing offers from the best providers in your neighborhood.
Key takeaways
HO-3 insurance is the standard homeowners insurance policy used today, providing encompassing and affordable coverage to homeowners.
HO-3 insurance policies provide coverage on an open perils basis, making the coverage extremely expansive. The policy will cover everything except for specifically excluded named perils in the policy.
HO-3 insurance policies include various types of coverage within them including dwelling, personal property, and personal liability coverages.
What is an HO-3 homeowners insurance policy?
HO-3 is considered special form insurance, meaning it covers "all risk" not specifically excluded in the policy. The term an insurance company will typically use when describing an HO-3 policy is that provides open perils coverage. Providing coverage this way allows a broader range of protection for the homeowner at a more affordable cost not only to the homeowner but to the insurance company as well. This is in comparison to a broad-form policy like an HO-2 policy, which provides coverage on a named perils basis.
It is important to note that the definition above generally applies to HO-3 home insurance policies across the country, there may be some differences in some of the specifics of the policies depending on the homeowner's location and the insurance company providing coverage. When shopping around for a policy it is crucial to read through the policy to gain a full understanding of what is contained within it and compare the coverage provided by various insurers, in order to ensure that you are getting the correct coverage you need.
What perils does an HO-3 Insurance policy cover?
HO-3 policies have various types of coverage within them. There are six standard coverages contained in a typical policy. This six includes coverage for dwelling, other structures, personal property protection, loss of use, personal liability, and medical payments coverage.
Each of the above six types of coverages are meant to cover a homeowner for different types of damage caused to them on their property. In an HO-3 policy, each type of coverage typically has policy limits.
Because HO-3 is on an open perils basis, many causes of damage are included like natural disasters, someone's injuries on the property, and many other common risks. The insurance industry has designed the policies with the intent to provide replacement cost coverage for a homeowner due to some sort of catastrophic event. This replacement cost coverage can even include that of one's personal belongings. Legal expenses and medical bills are also types of damages that can be covered under these policies.
Coverage A: Dwelling coverage
Dwelling portion of HO-3 covers the home's structure and anything attached to the home (attached garage, deck, chimney, porch, etc.)
If damage is caused by a covered peril, meaning any peril except for the specific exclusions (see below for the typical exclusions) listed in the policy, then the repair cost will be covered. With HO-3 policies, the burden of proof is on the insurer to prove that the damage to the home was caused by one of the specifically excluded instances.
Typical limit: Cost to rebuild the home. Some insurance companies offer extended replacement cost and guaranteed replacement cost upgrades for dwelling coverage to increase this limits.
Coverage B: Other structures
This section of the policy covers structures that are not attached to the house (barn, shed, detached garages, etc.)
If damage occurs to one of these other structures the process and exclusions are the same as in the dwelling coverage section above. While the process and exclusions are the same. The maximum amount it will cover is far lower than when it comes to the dwelling coverage above. See below for the typical limit.
Typical limit: 10% of the dwelling coverage limit
Coverage C: Personal property coverage
This personal property section of HO-3 homeowners insurance will cover the cost to replace property damage or stolen personal items (furniture, jewelry, electronics, etc.)
It is important to note that this section of an HO-3 policy provides named perils coverage for the homeowner's personal property. This means that the burden of proof falls on the homeowner to prove that the loss was caused by one or multiple of the named covered perils listed in the policy. There are 16 standard named perils that are listed. Some are more common risks than others. These 16 perils are:
Fire/Lightning
Wind/Hail
Explosion
Riot/Civil Commotion damage
Aircraft
Vehicles
Smoke
Volcanic Eruption
Theft
Falling Objects
Wight of Snow/Ice/Sleet
Accidental Discharge or Overflow of Water (air conditioning, water heater, etc.)
Sudden Tearing or Cracking of Appliances
Freezing
Typical Limit: 50% of the dwelling coverage limit
Coverage D: Loss of use or additional living expenses coverage
Loss of use coverage is also known as additional living expenses coverage. It is meant to cover any expenses accumulated while not being able to live in one's home due to damage (staying at a hotel while repairs are completed).
Typical limit: 30% of the dwelling coverage limit
Coverage E: Personal liability coverage
This section provides liability protection for any legal fees or medical bills that may be incurred due to an injury or property damage caused to someone else's property on a homeowner's property if the homeowner is held liable.
Typical Limit: $100,000 – $500,000
Medical Payments Coverage
Medical bills accumulated due to a bodily injury acquired by a guest on the homeowner's property fall under this section.
Typical Limit: $1,000 to $5,000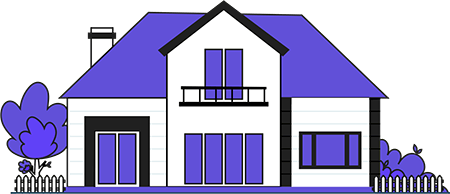 Compare Home Insurance Quotes
Save on your homeowners insurance premium by comparing offers from the best providers in your neighborhood.
What perils are typically excluded from HO-3 policy?
There are specific perils that are excluded from a standard policy. Please note that these can differ from location to location and insurer to insurer.
Common HO-3 exclusions:
Earthquakes
Flooding
Government Action
Intentional Loss
Neglect
Nuclear Hazard
Ordinance/Law
Power Surges (not stemming from the property)
War
HO-3 vs HO-5 vs HO-6 vs HO-B
There are many other types of homeowner's policies out there. Let's take a brief look at the comparison of HO-3 policies to HO-5, HO-6, and B policies. An HO3 policy is most similar to an HO5 policy.
The main difference between the two is that HO-5 policies not only provide coverage on an open peril basis for dwelling and other structures but also for personal property as well. This provides greater protection to the homeowner than an HO-3 policy. Typically, HO-5 policies are implemented for homes of high value. The maximum limits are generally higher in HO-5 policies as well. Since more coverage is provided, HO-5 policies will be a higher cost.
There are two major differences between the HO-3 policy and the HO-6 policy. First, HO-6 is a named perils coverage, unlike the open perils coverage in HO-3. Second, HO-6 policies provide coverage for condos, co-op units, or multi-family homes but not for single-family homes as the HO-3 does.
HO-B or HO-1 policies are little used and differ from an HO-3 policy in that they are a named perils policy rather than an open perils policy of HO-3. HO-B policies are typically purchased for homes that are deemed high risks.
How much HO-3 insurance does one need?
This is an important question to ask when looking at homeowners insurance. How much one needs really depends on the value of each of the six coverages and mainly the value when it comes to the first three of those six. This means one should ask themselves the following. How much would it cost to replace my home and attached structures? How much would it cost to replace the other structures on my property? How much are my personal belongings worth? How much liability could I potentially have?
Pro Tip: Discounts are available for customers who bring their homes up to standard and/or purchase bundle policies from the same insurer. If you combine your HO-3 with car insurance, you will likely qualify for a discount on your monthly premiums. There are even discounts for new smart homes that install security systems and fire sprinklers.
HO-3 is designed to provide affordable coverage to the typical homeowner. The intent of an HO-3 policy is to cover homeowners in many cases while still keeping the insurance premium low. Not only is the home's structure protected under the insurance policy, but also covered are other structures like detached garages, personal belongings that are damaged or stolen, additional living expenses, and the homeowners personal liability in the event of being sued or someone being injured on the property.
While most of the insurance is provided on an open perils basis, the personal property is on a named perils basis, which can be confusing. For most homeowners an HO3 policy is the correct form of home insurance.