The fact of the matter is that homeowners insurance claims are denied daily. Usually, this is done in an above-board, valid manner, although occasionally it is the result of an error, or your insurance company simply pulling the rug out from under you. However, there is some good news if this happens to you. Yes, it's true. If you've had an insured property loss, and your homeowners insurance agency denies your claim for reasons you deem inappropriate or incorrect, there are certain measures you can take to challenge your homeowners insurance claim denial.
Why Your Claim Was Denied
Be sure that you familiarize yourself with and thoroughly comprehend why your insurance agency has denied your claim. What will happen is that your insurance agency will send you a formal letter through the mail clarifying exactly why they have denied your claim. If you do not receive a formal letter from your insurance agency, then your claim has not been denied.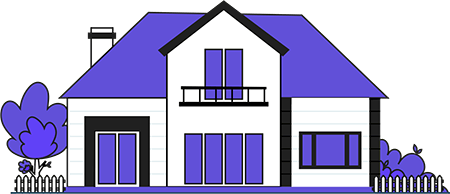 Compare Home Insurance Quotes
Save on your homeowners insurance premium by comparing offers from the best providers in your neighborhood.
The letter you receive will go over the specific language in your policy that is the grounds for denying the claim. Read the letter thoroughly, and compare the explanation to your policy. In the case where there is a legitimate reason for denying your claim, for example, the type of loss is definitely excluded from your coverage, or perhaps the premium wasn't paid, etc., there is nothing further to be done. You must accept their decision.
If this isn't the case, and after comparing your insurance company's explanation to your policy and your comprehension thereof, you still feel that they are in the wrong and your property damage should be covered, then it is essential that you contact your agent and your insurance agency's claims adjuster to discuss the situation immediately.
If you can work out a settlement that is satisfactory to both sides without having to go through the appeals process, that would be the best solution for both parties.
File an Appeal
In the event that having a calm, reasoned discussion with your agent and your insurance company's claims adjuster fails to provide you with a settlement, then you must file a formal appeal for compensation. There is only a limited amount of time within which you can do this, and it starts once your claim has been denied.
Setting in motion a formal appeal will result in a review of the claim which has been denied. Along with your appeal, you need to supply all the documentation and evidence that you can in order to support the declaration that your damages should rightfully be covered.
Talk to a Property Insurance Claims Professional
Consulting a professional public insurance adjuster is the wisest thing to do next. It doesn't matter if the claim has been denied.
A public adjuster can examine your coverage and tell you whether or not you are correct. They can also document and set a value for your losses, and make it possible for you to obtain the highest settlement permitted under the terms of your insurance policy. Don't wait on this, do it right away.
Formal Complaint
As long you are a policyholder who has fulfilled your obligations and paid all of your premiums, your home insurance provider is duty-bound to process your property claim in a fair and reasonable manner. If your claim is not handled appropriately, then you are entitled to file a formal complaint with the insurance commissioner of your state.
The bottom line in all of this is that you should never feel that if your homeowners insurance claim is denied there is no alternative and you must accept the company's decision. Unless you are in the wrong — such as you haven't paid your premiums — or something like that, you are entitled to protest this refusal and to proceed accordingly through the various outlets available to you.
While it is true that in many instances the insurance agency will win, don't feel that you don't stand a chance. Once you have the law on your side, you can indeed win your case. So don't be afraid to file an appeal or a formal complaint against your insurance company. You spend a lot of money annually on your homeowners insurance policy and deserve to receive the appropriate coverage and financial reimbursement.
Also Read: