When people are in the market for a home and they finally find the one that they want to spend their lives in, they will often take a mortgage on the property. This mortgage is a loan on the home so the new homeowners can pay on the home over time. When you own a home and have a mortgage, you have to have homeowners insurance to cover any damage or liability that may stumble upon your doorstep. This insurance is imperative to keeping your investment and your mortgage lender's investment protected. When borrowers allow their homeowner's insurance to lapse, leaving the property unprotected, the lien will impose force-placed home insurance to cover the property. This is very different from home insurance that the owners could have purchased on their own as it is being imposed by the lender and is put in place to protect that lender's investment.
What Does Force-Placed Home Insurance Cover?
As mentioned previously, force-placed home insurance simply covers the lender's investment into the property. This means that it does not cover the borrower's personal property or protect the borrowers from liability if someone is injured at their home or if someone's personal property is damaged or lost on the property. It also does not cover total or partial loss on the home. Due to the borrower's lapse in coverage (for any number of reasons they lost it) they are now seen by their lien as high risk, meaning not only is the homeowner not insured on their investment, they are also paying much higher premiums.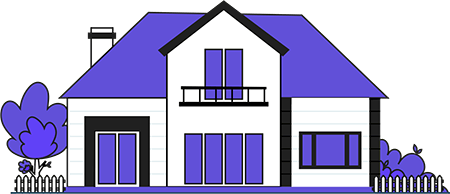 Compare Home Insurance Quotes
Save on your homeowners insurance premium by comparing offers from the best providers in your neighborhood.
How Much Does Force-Placed Insurance Cost?
Force-placed home insurance is almost always much more expensive than any other insurance that the homeowner could have purchased elsewhere. This higher cost is driven by a multitude of factors including, but not limited to: borrowers are high-risk, property is high-risk, the force-placed home insurance is provided by a company that is connected to the mortgage lender, etc. So now, not only is the homeowner paying far more than they would have under other insurance policies, they are also left uninsured in areas that may end up costing them a lot more than the price of an insurance policy they could have purchased independently from the mortgage lender.