Aggregate exposure management is a term that sounds intimidating but really isn't. What exactly it means is this. This is a limit contained in an insurance policy declaring the most the insurance company will pay for all covered losses incurred during a certain period of time, normally a year. This is used to protect your homeowners insurance agency from repeat claims of the same type from the same individual. This can be used by an insurance company for determining whether or not they will renew your home insurance policy.
In the insurance industry exposure is a term for the measure of precisely what is being insured. Your home and property in homeowners insurance, your car, etc, in other types of insurance.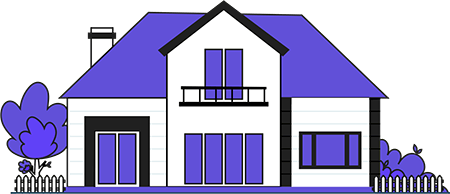 Compare Home Insurance Quotes
Save on your homeowners insurance premium by comparing offers from the best providers in your neighborhood.
Benefits to Insurance Agency
Homeowners insurance companies will frequently turn to aggregate exposure management as a means to limit their exposure to great amounts of loss. For example, if you as a homeowner have an insurance policy that is worth $25,000 per claim, or rather for each incident that occurs, you can also have a $100,000 aggregate exposure management cap. This means that when your total amount for insurance claims reaches $100,000, whether you have filed one claim or five, you have reached your limit of financial compensation for that year. Any further claims made for the remainder of the year would not be covered.
An aggregate exposure management limit is the absolute maximum limit of how much money your homeowners insurance provider will pay you over a certain period of time.
What Exactly Does Exposure Mean In Homeowners Insurance?
This translates to a homeowner's risk of loss exposures. For instance, a person's possessions might be ruined by a fire, or their entire home could be wiped out because of a flood. So it comes down to whether or not your home is predisposed to certain perils occurring due to its location, local weather conditions, or for some other reason (have you as the homeowner been negligent in your maintenance duties?).
Exposure management is the daily management of the chances or risk of certain perils occurring, which will then require them to file a homeowners insurance claim. Essentially, it's just another way for your insurance company to determine whether or not you took all of the necessary precautions to protect your home and property.
It is also an accounting of the likelihood of an incident taking place that would require you to file an insurance claim simply because of your home being located in a precarious position or an area known for inclement or violent weather, etc.
Effects on Homeowner
Aggregate exposure management in homeowners insurance does not work to the benefit of the homeowner. It is designed specifically to assist the insurance provider in placing a limit on the amount of money they will be expected to pay out regardless of the number of claims filed.
Furthermore, it places the responsibility for the management of any risks associated with their home squarely on the homeowner's shoulders. Insurance companies do this anyway in the sense that they make it clear that it is solely the homeowner's responsibility to ensure that their home and property are properly maintained.
In addition, it also accounts for the location of the home, the predominant weather conditions, and anything else which might not be the homeowners fault, but will ultimately result in an increased possibility or even probability that an incident will happen that will call for an insurance claim being filed.
Aggregate exposure management serves to reinforce the necessity for the homeowner to adequately manage the potential risks for certain types of damage to their home and property.
Aggregate exposure management is yet another thing that you need to be aware of before signing on the dotted line of any homeowners insurance policy. This is because it was created exclusively for the advantage of the insurance provider and not the client.
Since you are the one paying for your coverage, you need to know exactly what the aggregate exposure management cap in your policy is, so that you don't run afoul of it after filing one claim too many somewhere down the road.
Unfortunately, you also need to realize that the home insurance company you sign up with is not necessarily looking to cheat you, however, they are inclined to place certain loopholes in their policies that you have to watch out for.