A peril is an occurrence, such as a fire, hurricane, or robbery, that damages your home or possessions. The perils which your homeowners insurance covers are listed in your insurance policy.
Here is a list of the most common perils that are covered in the average homeowners insurance policy: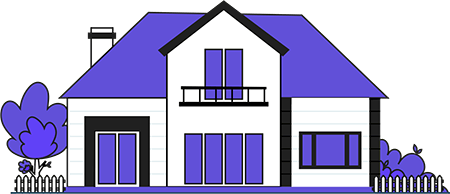 Compare Home Insurance Quotes
Save on your homeowners insurance premium by comparing offers from the best providers in your neighborhood.
Fire and smoke
Windstorms and hail
Lightning
Vandalism
Theft 
Explosion
Damage caused by a car, vehicle, or aircraft
Falling objects
Water damage
Ice, snow, or sleet damage
An Explanation of Various Perils Covered By Homeowners Insurance
Fire and smoke — A home, the possessions within, and structures such as a garage or shed are normally covered when it comes to fire damage (which includes smoke damage). If the home is so badly damaged that it is considered unlivable and the residents must live in a hotel for a period of time, a homeowners insurance policy will usually reimburse those expenses too.
Windstorms and hail — Even when wind damage is determined to be the result of a hurricane or tornado, it is usually considered a covered peril. Coverage will likely also include hail damage and damage inflicted by violent rain, snow, or wind storms. In order to be aware of any exclusions, you need to read your home insurance policy with an eagle eye for details.
Lightning strikes — Any damage caused by lightning is ordinarily covered by homeowners insurance. In some cases, your insurance agency will further extend that coverage to power surges that occur as a result of a lightning strike, including, damaged electronics.
Wind damage — This type of damage is ordinarily considered a covered peril, and as such, is usually covered by your homeowners insurance policy. This coverage normally includes damage caused by wind, rain, snow, or hail.  
Vandalism and malicious mischief —  Under normal circumstances, damage caused by these acts will be covered. This would encompass repairing or even rebuilding your home and replacing your belongings if they were damaged during the occurrence.
Explosion — Regardless of what the actual cause was, this sort of incident is normally covered by your homeowners insurance.
Damage from an aircraft, vehicle, or car — Although the likelihood of a plane or car crashing head-on into your home is pretty slim, most homeowners insurance policies will pay to repair the damage caused by such an incident.
Theft — Should a break-in occur, the items that are stolen would be covered by the personal property coverage that is normally found in a homeowners insurance policy. This would also include if the perpetrator was to break a window or kick in a door while attempting to enter your premises. However, there are limits found in most insurance policies as to how much they will pay for certain types of personal property. It's possible that you will be able to buy additional coverage for those types of items.
Ice, snow, or sleet —  If the added weight of heavy snow or ice leads to your roof caving in, in all probability your homeowners insurance will offer coverage for this loss — referring to the damage to your home and also your possessions inside.
Falling objects —  In the event that your home is damaged by a falling object, perhaps a tree that falls during a storm, your homeowners insurance will help pay for the damage.
Water damage — Ordinarily your homeowners insurance policy will cover water damage resulting from pipes that have burst or water heaters when the event is accidental and happens suddenly, but any and all damage to pipes or water heater should they burst due to improper maintenance on your part. What this amounts to is that if your heater should reach its limit and burst, saturating your drywall, odds are that you will be protected in regards to water damage. 
However, if a flood is the cause of the water damage, then you will need a separate flood insurance policy to cover this. Furthermore, water damage resulting from water backup from drains, sewers, or an overflowing sump pump usually necessitates additional coverage.
In the end, what you can learn from all of the above is that your homeowners insurance policy will help cover damage that has resulted from many varying incidents, but it also probably comes with a long list of incidents that it will not cover. That is why you must read through your home insurance policy thoroughly before signing it. So that you will be aware of exactly what you are and are not getting.
In addition, always remember that deductibles and coverage limits always apply, so you must not forget about them.